RIDE WITH ME cycling guides are full-color, all-sensory explorations, inspired by the buildings, people, and stories we discover on our way. The routes are like recipes for adventures – with the best local tips for coffee, art, nature, beer and bars on the way.  Author and bicycle guide Roos shows the local cycling culture and environment, taking the reader way beyond the usual highlights. She offers an invitation to connect, both with the city and yourself in it.
All books are for sale in the shop, where you can also book a private tour through Amsterdam with Roos.
Let's explore, and look further, finding adventure around the corner!
The story of Ride with me
My name is Roos Stallinga, I grew up cycling everywhere – like a regular Dutch kid – never thinking twice about it. When I moved to New York City in 2002 I realized this was something special. I would take visiting friends on bike rides to Brooklyn and Harlem, and describe my adventures in letters home – with drawings and pictures. These were the ingredients for Ride with me NYC, the first biking guide for New York. Amsterdam and Barcelona followed, and most recently a local adventure in Dutch… Ride with me Medemblik.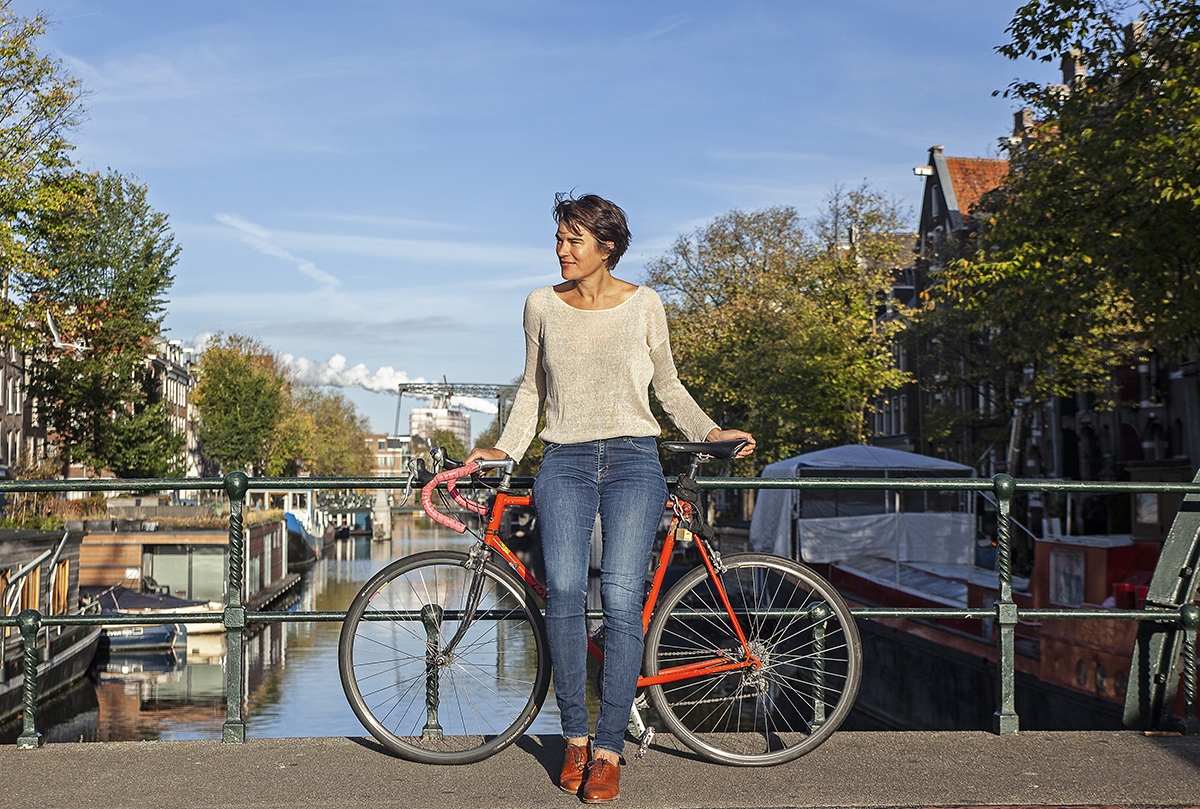 MEDEMBLIK
Last year I have worked on a very local project, in Dutch, designing bike routes and stories along cultural heritage in the area around the IJsselmeer in the North of Holland. Ride with me Medemblik has been created in assignment of the municipality, and will be distributed to tell the beautiful stories and architecture in this area. The book contains 3 biking routes and 1 walking route, and is filled with illustrations and photographs that I made during my adventures in the area of Medemblik. The guide is available in my shop and local book stores.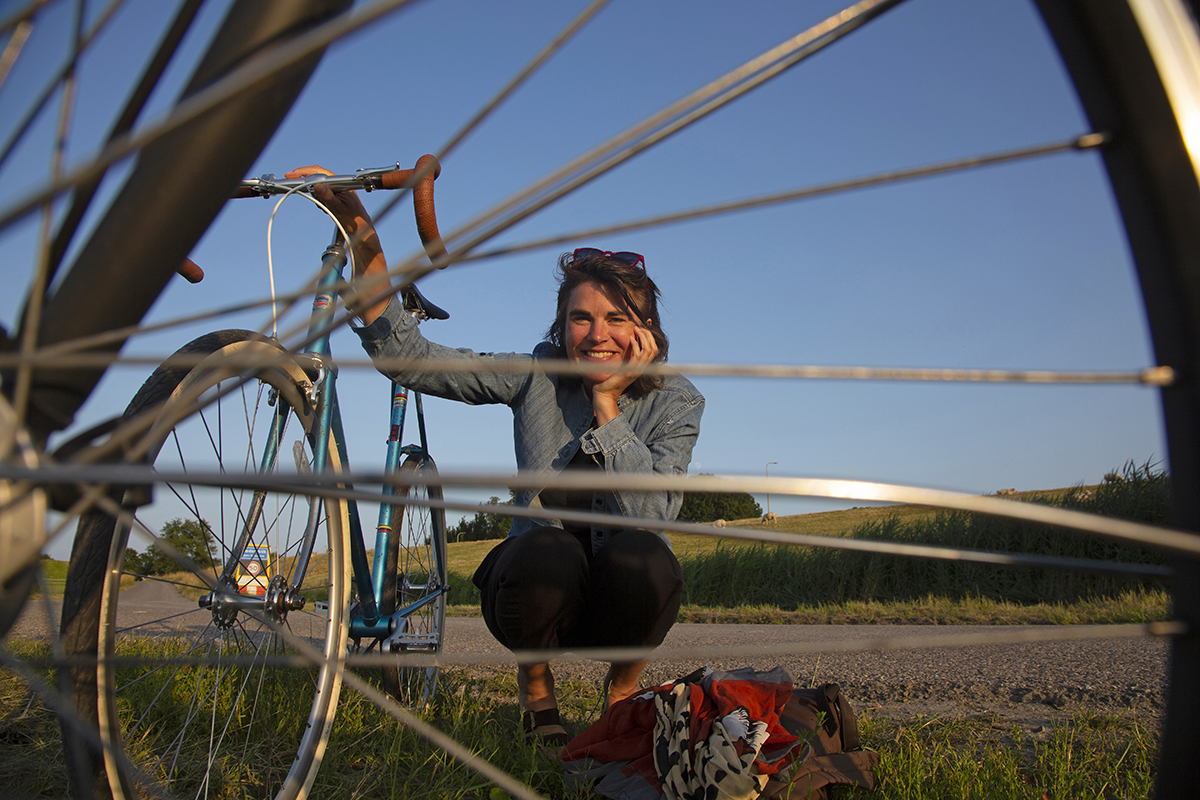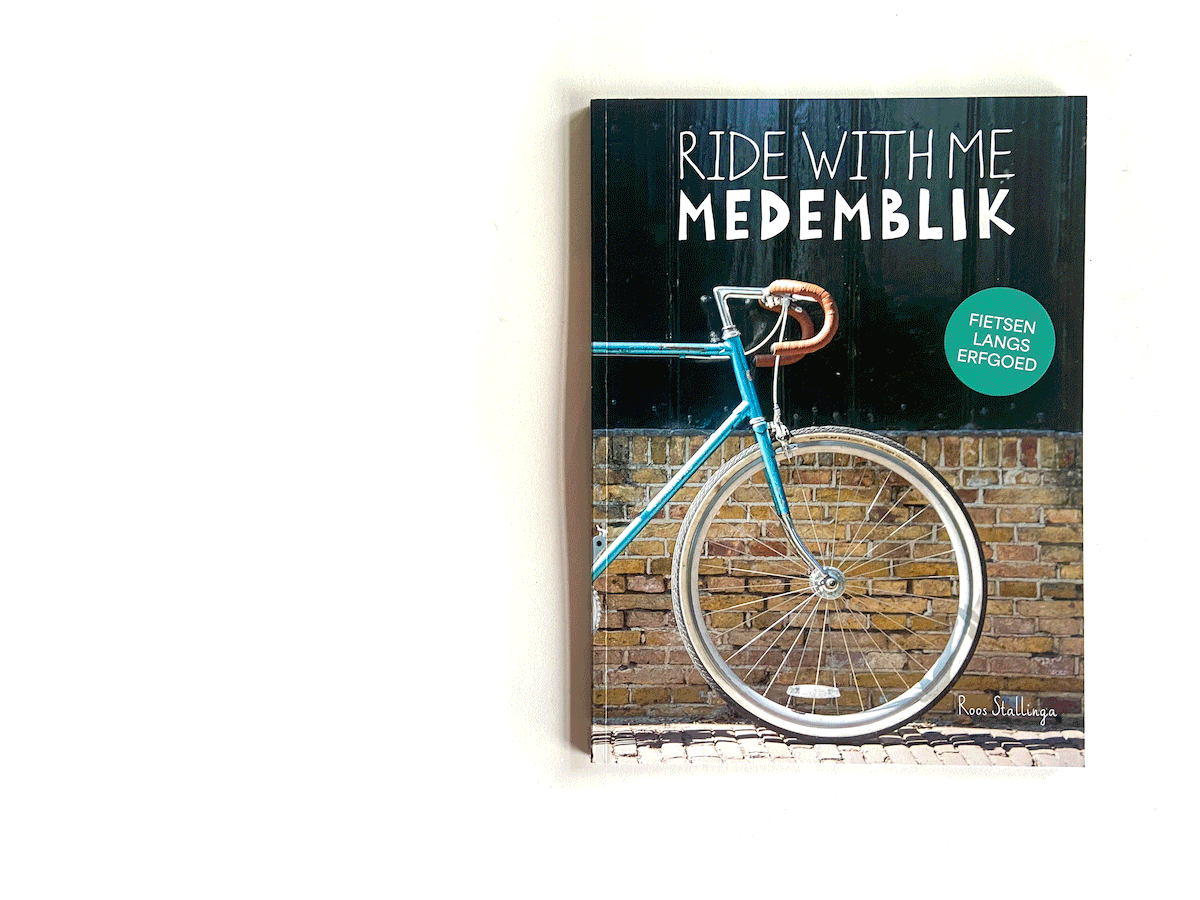 …and this is what the book looks like!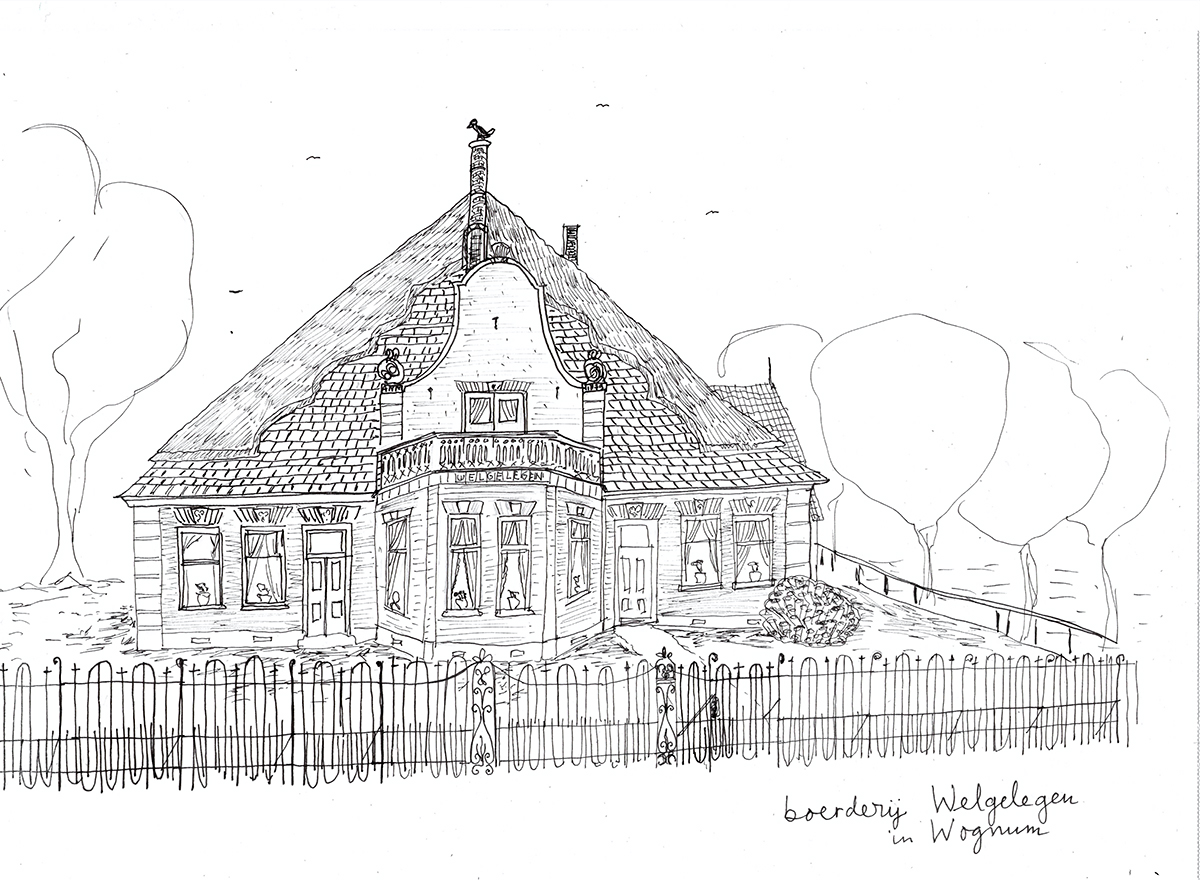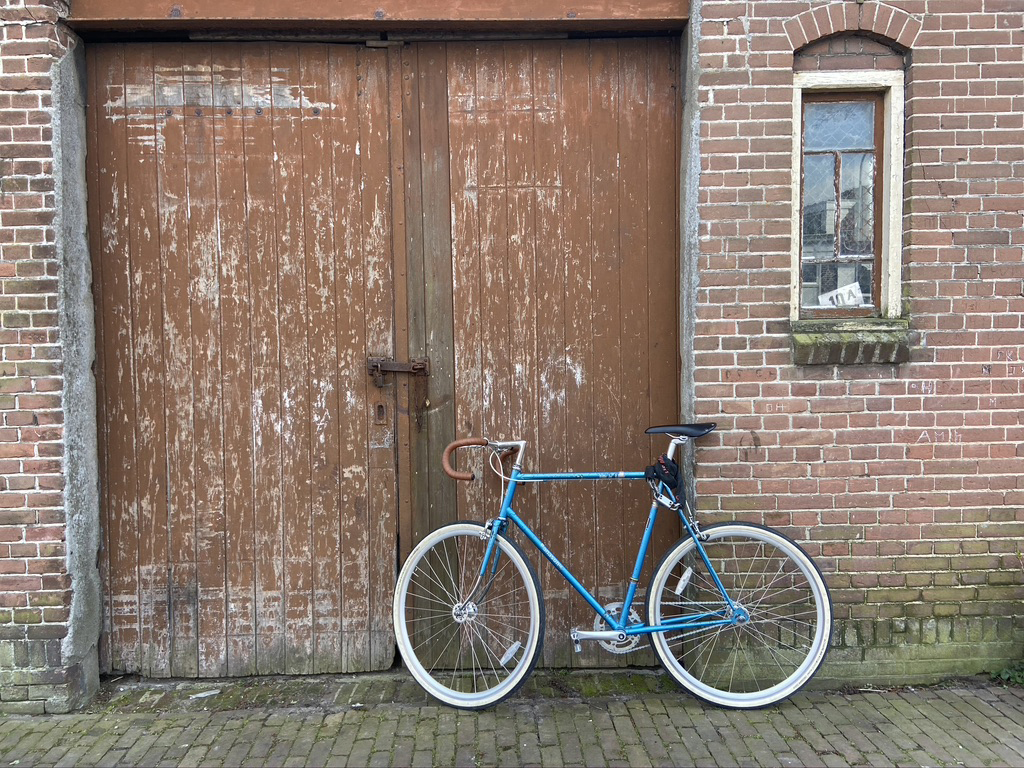 BARCELONA
"Barcelona! Magical city buzzing with life and light. You are a city rich with history and fresh with new stories, a city that means business but also really knows how to enjoy life. Let me ride your streets – from El Raval to La Ribera, from the Barri Gòtic to Gràcia, from Sants to Sarrià, into the mountains and beside the sea. Barcelona, ride with me!"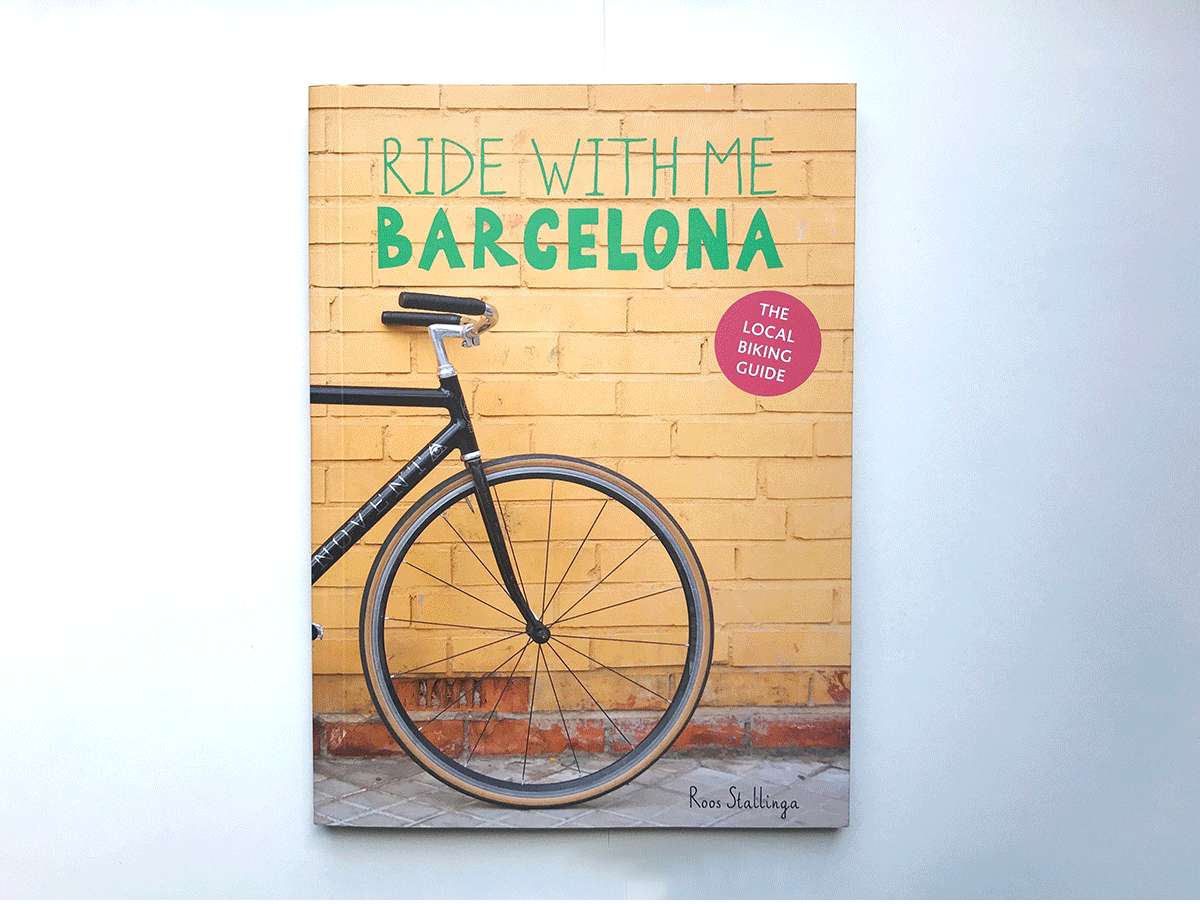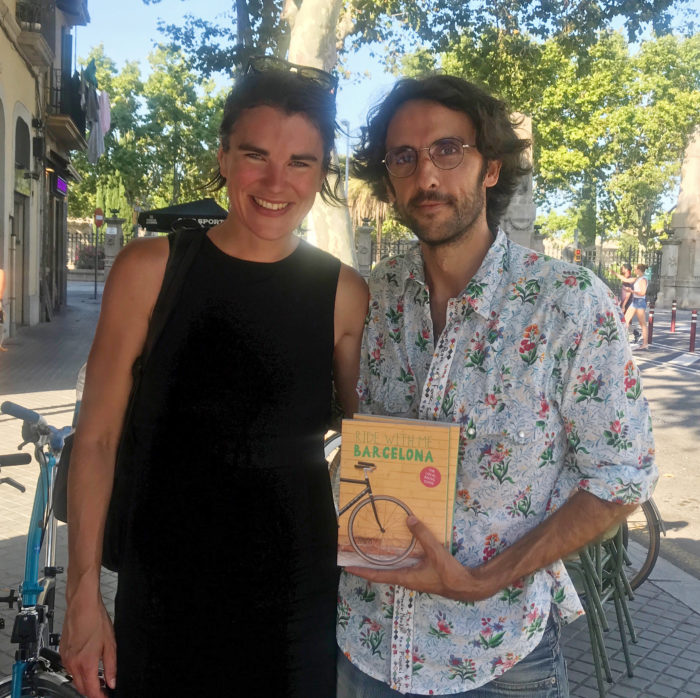 A fresh copy of Ride with me Barcelona was handed to local photographer Alvaro Valdecantos, who is featured in the book, and who shot the cover picture (of his own bike).
And here is Vina, my photo bombing daughter, while we were trying to shoot a good portrait of me for in the book:-)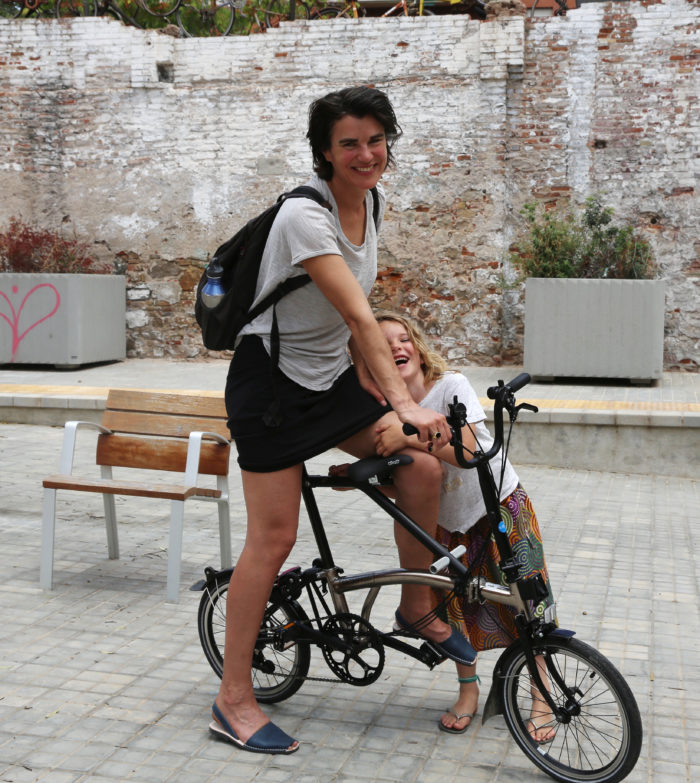 AMSTERDAM
In the summer I cycled around Amsterdam with Elizabeth Gilbert, the NYC based writer of Eat Pray Love and many other great books (like Big Magic and City of Girls). We had a blast! In her words:

"If you are ever lucky enough to be in Amsterdam, and you want to have a great bike experience, buy yourself a copy of an enchanting guidebook called Ride with me Amsterdam, by Roos Stallinga. You'll feel like you have a local guide right at your side."
The second edition of Ride with me Amsterdam has a new design and updated content with 3 new interviews (ea DJ Joost van Bellen, and the new Bicycle Mayor of Amsterdam Katelijne Boerma). The book is beautifully and locally printed in a climate-neutral way at Tuijtel.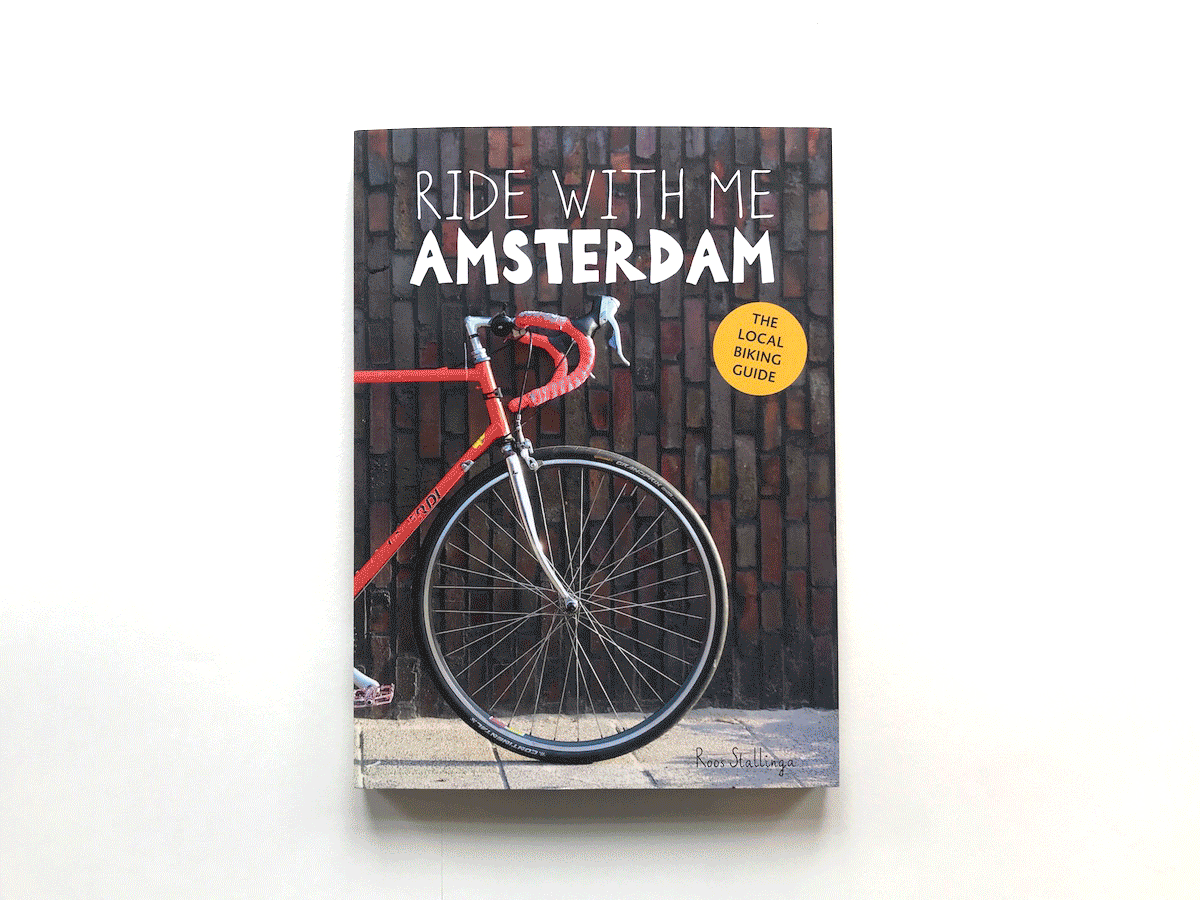 Chris Bruntlett, Building the Cycling City: The Dutch Blueprint for Urban Vitality
"A wonderful illustrated guide to the cafes, canals and cycle tracks of one of my favorite places on earth."
Marc Kruyswijk, Het Parool
"This book opens your eyes, you don't just look at the city, you see it. Ride with me Amsterdam inspires even the seasoned local to go on an adventure!"
"From the old port of Amsterdam to the bustling new neighborhoods, along rivers and dikes, through green fields and parks. From the North to the South from the East to the West, and beyond. Here's to the best coffee, art, food, beers and bars to discover on the way. Riding shoulder to shoulder with all those beautifully rough, sweet, tongue-in-cheek Amsterdam people. Off I go, on my bike. I feel so free, Amsterdam. Ride with me!"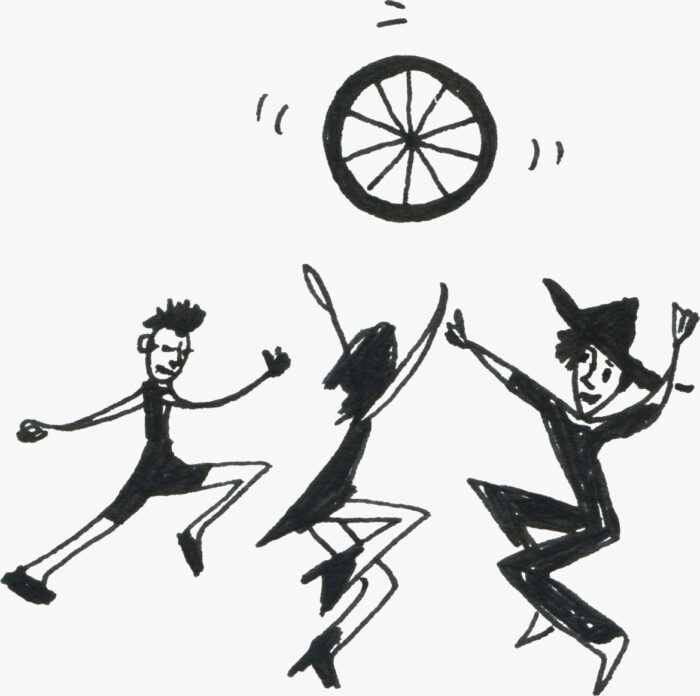 Ride with me Amsterdam is a tribute to life in the city of bikes. An invitation for visitors to explore the whole city and beyond, and a challenge to the locals to find adventure around the corner. The book contains:
• How to ride in Amsterdam (without getting yelled at)
• 8 routes with stops, dinner/drink tips + close-ups
• 14 portraits of Amsterdammers and their bike
• Escape on two-wheels – tips for trips out of town
• Many illustrations and photos by the author
• Background info about the history of cycling in Amsterdam