RIDE WITH ME city cycling guides are full-color, all-sensory explorations of the city, inspired by the buildings, people, and stories you'll discover on the way. The routes in the book are illustrated recipes for city adventures – with the best local tips for coffee, art, nature, beer and bars.  RIDE WITH ME shows visitors/expats the city's cycling culture and urban environment, taking them way beyond the usual highlights. For locals, the book is an invitation to explore, and look further, finding adventure around the corner.
'From the old port of Amsterdam to the bustling new neighborhoods, along rivers and dikes, through green fields and parks. From the North to the South from the East to the West, and beyond. Here's to the best coffee, art, food, beers and bars to discover on the way. Riding shoulder to shoulder with all those beautifully rough, sweet, tongue-in-cheek Amsterdam people. Off I go, on my bike. I feel so free, Amsterdam. Ride with me!'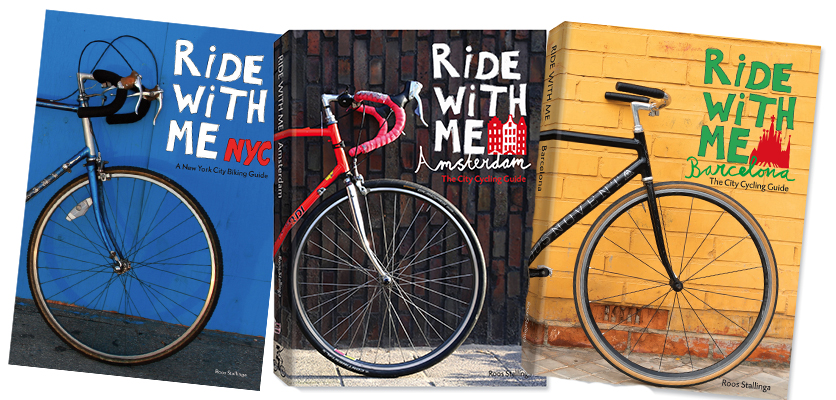 Ride with me Amsterdam is a tribute to life in the city of bikes. An invitation for visitors to explore the whole city and beyond, and a challenge to the locals to find adventure around the corner. The book contains:
How to ride in Amsterdam (without getting yelled at)

8 routes with stops, dinner/drink tips + close-ups

12 portraits and stories of Amsterdammers and their bike

Escape on two-wheels – tips for trips out of town

Many illustrations, photos and artworks

Background info about the history of cycling in Amsterdam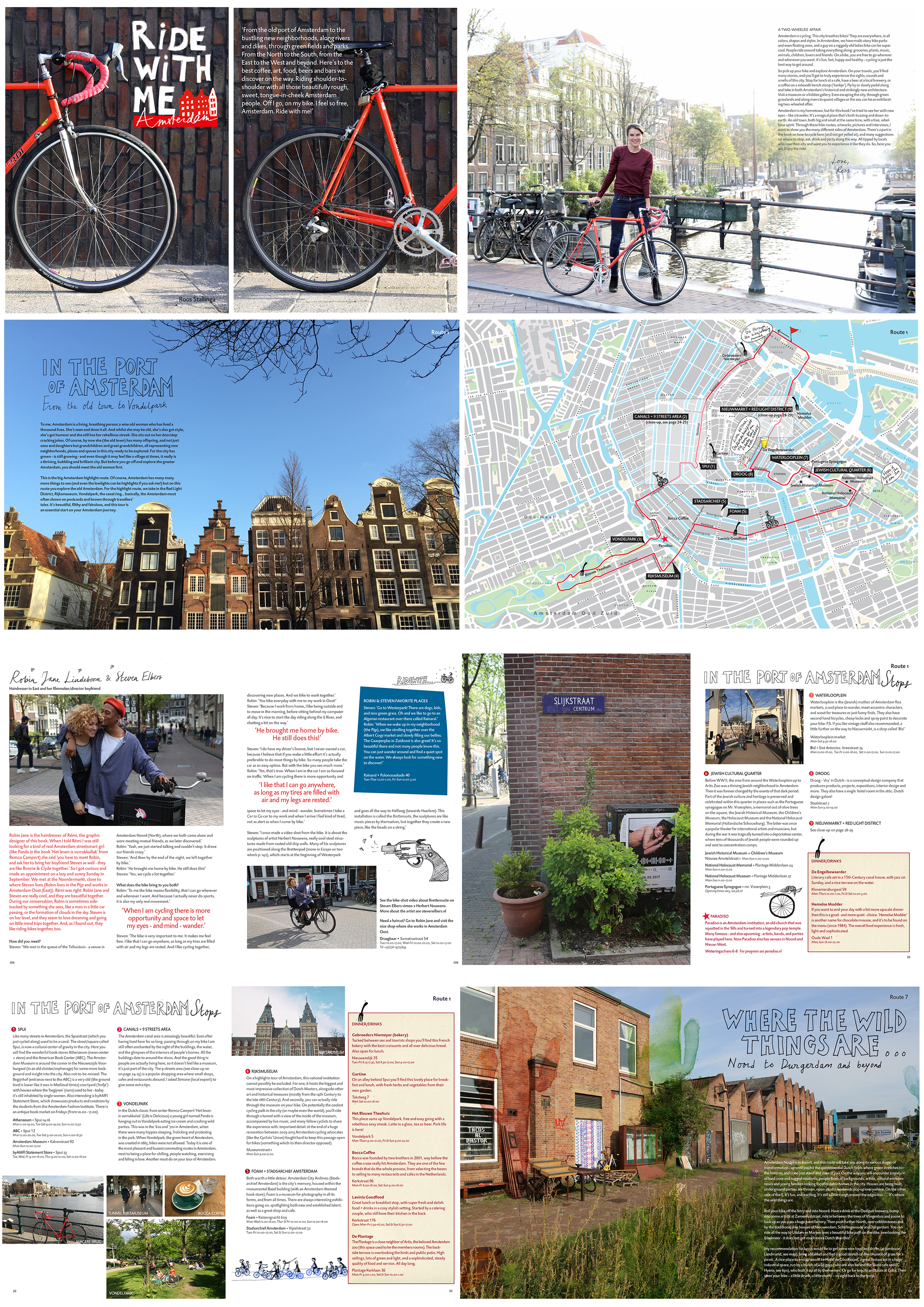 About the author
Roos Stallinga grew up cycling everywhere  never thinking twice about it. In 2002, she moved to New York City, where she kept on using the bicycle to get from A to B, and as a tool to discover the city. Roos would take visiting friends on bike rides to Brooklyn, and describe her adventures in letters – with drawings and pictures. This was inspiration for the first guide, Ride with me NYC. Recently Ride with me Amsterdam came out & Barcelona is next…
RIDE WITH ME wants to travel the world, sharing  pioneering urban cycling content and experiences. Here's to a future in which people use the bike as an optimal means to explore, and get around, in every city.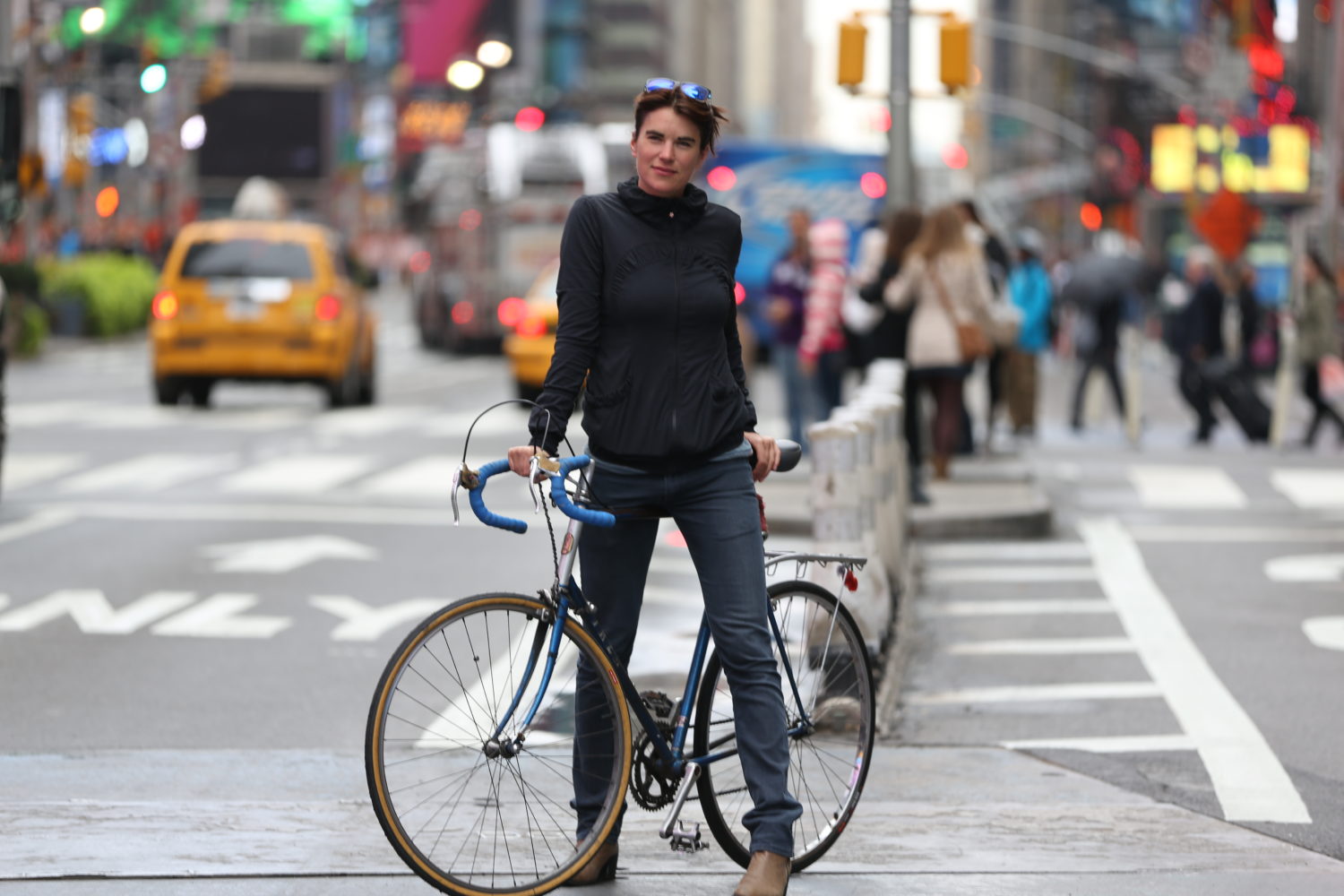 'As a psychologist, I am researching the city indepth to discover its essence and edge, trying to capture what it feels like to experience the urban landscape from a bicycle.'